A More Complete look at the Predictive Index and How It Works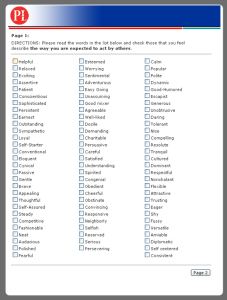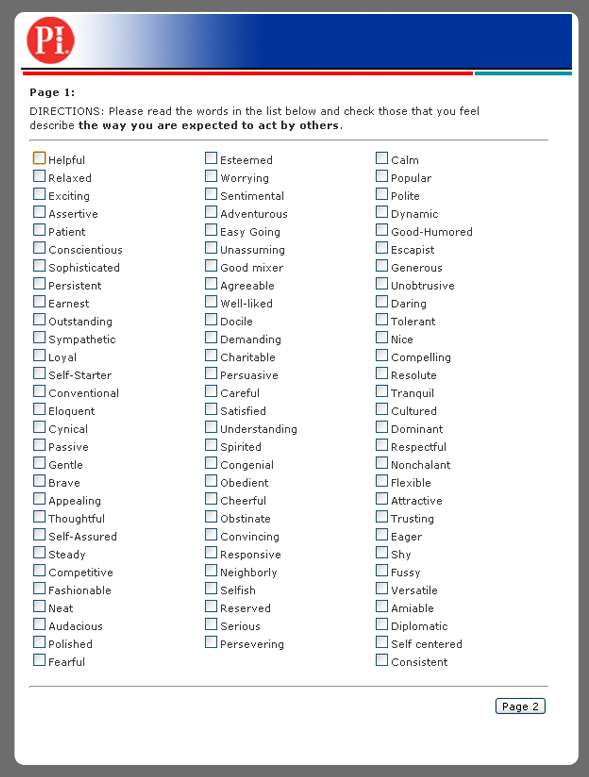 The Predictive Index ® or PI ® appears to be a simple two page adjective checklist. However, at its core the Predictive Index ® is an extremely sophisticated, highly validated psychometric assessment instrument.
First used in the early 1950s The Predictive index ® has proven to be a reliable predictor of work-related behaviours leveraged by Top organizations around the world for over 50 years.
The two-page format is called "free choice" checklist methodology meaning the candidate or employee is free to select as many or few responses as they deem fit.
The Predictive Index measures four core internal drives that guide how we will behave in the workplace.
The Predictive Index Results are Captured Graphically.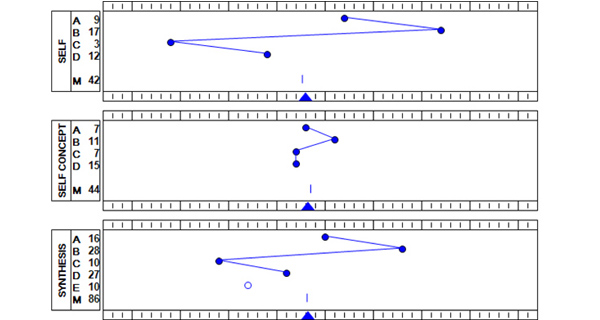 The Four Core Behavioural Drives are Labeled A,B,C and D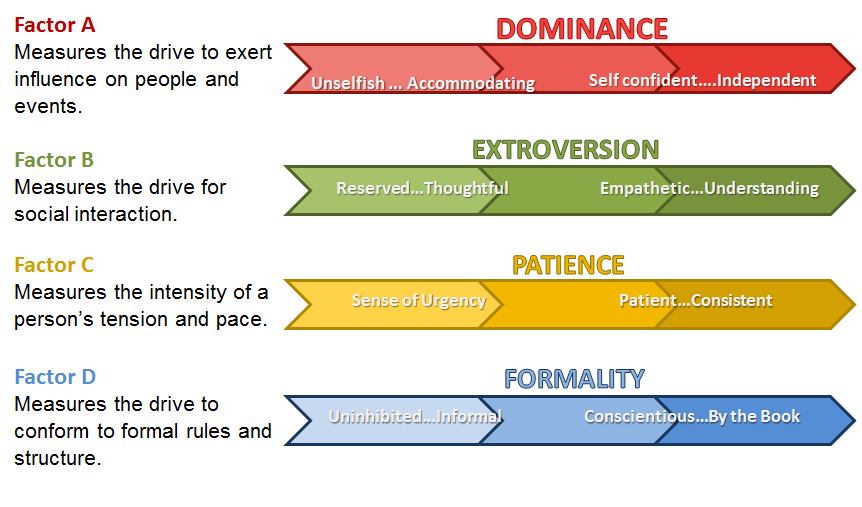 These core drives are neither considered good nor bad, but simple describe us. Once we reach adulthood, usually around age 18-20, these core drives tend not to change much for the rest of our working lives.
As these drives rarely change, they provide us the ability to scientifically measure, study and understand them.
By studying these drives, we can make predictions about how various people will likely respond to their work environment and "behave".
How to apply the four behavioural drives
As you may infer, certain drives are more effectively suited to different types of work, management and working environments. Organizations use this date to help make more informed hiring and promotion decisions.
This also allows hiring managers to set employees up for success by providing an appropriately suited working environment and managerial support.
A person's working behaviours will be influenced most powerfully by their strongest behavioural traits. This typically includes one or two dominant traits that drive the persons personality.
Additionally the interaction of the other behavioural traits provides further information about how the employee will behave and respond to work pressures and responsibilities.
History of the Predictive Index® | Validity | Research-based Results
Dating back to 1955, thousands of organizations have depended on the Predictive Index® for a variety of uses, including talent selection.
PI Worldwide, the owner of the copyrighted instrument, is conducting ongoing research that ensures that the Predictive Index is work-related, free of bias, valid and reliable.
The Predictive Index® was developed and validated in compliance with Equal Employment Opportunity Commission (EEOC) Guidelines in the United States and meets Service Canada's requirements for a valid employment assessment, as well as the professional standards established by the American Psychological Association (APA) and the Society of Industrial & Organizational Psychology (SIOP)
PI Worldwide has amassed an extensive library of over 450 criterion-related job validity studies covering multiple jobs, industries and countries. These studies document the instrument's validity and usefulness in the business world.
The Predictive Index ® Checklist is available in sixty languages, plus Braille.
v[video_lightbox type="embed" style="1″ width="511″ height="288″ placeholder="http://www.hirecalibertalent.com/wp-content/uploads/2014/11/pi-ww-player.png" placeholder_width="856″ placeholder_height="482″ align="center"]
[/video_lightbox]
For a more complete technical overview of the Predictive Index Download the PDF below.
[feature_block style="icon" overall_style="image" columns="1″ icon_style="icon"][feature title="Predictive%20Index%20Technical%20Overview" icon="1.png" upload_icon="http://www.hirecalibertalent.com/wp-content/uploads/2014/11/style1-Pdf-64×64.png" bg_color="" href="http%3A%2F%2Fwww.hirecalibertalent.com%2Fwp-content%2Fuploads%2F2014%2F11%2FPredictive-Index-Technical-Overview-rev-2014-PI.pdf"][/feature] [/feature_block]
For more information on the Predictive Index® visit this page
Or Click Here to Request a Demo (Available to qualified organizations only)